C A S E S
Family Law: Divorce, Child Custody, Alimony...
Appellate Practice | Criminal Defense | Family Law | Juvenile Law | Civil Litigation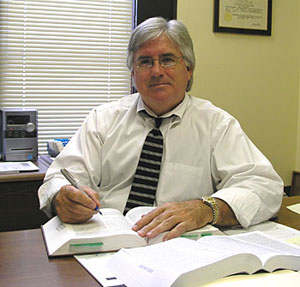 The Law Office of C. Michael Barnette is highly experienced in legal representation for individuals or families in all areas of Family Law practice including:
Divorce (Dissolution of Marriage)
Parenting Agreements
Child Custody and Time Sharing Schedules
Visitation and Contact Schedules
Child Support
Equitable Distribution of Marital Property
Alimony
Domestic Violence Injunctions
Paternity Cases
Relocation by Parent With Minor Children
Modifications of Child Custody, Child Support, Time Sharing Visitation and Contact Schedules
Family Law Appeals
We understand that, if you are dealing with family legal issues, you are probably also going through difficult times financially, and we do everything we can to help keep your costs low, even offering easy payment plans in some cases.
Michael Barnette has been serving as a respected attorney in the Volusia County area, specifically in Daytona Beach, Ormond Beach, Port Orange and the surround areas for more than forty years. He is highly experienced in all aspects of family law having handled hundreds of cases. He is also kind and easy to work with, truly taking your interests to heart.
Contact Michael directly through the Contact page here on this web site, or call the Law Offices of C. Michael Barnette to set up a free consultation about your particular case.
Reasonable Fees for Quality Representation
Free Consultation | Payment Plans Available | Master Card/Visa Accepted