H O M E
Family Law, Divorce, Custody, Criminal Justice and Appeals
Welcome to the Law Office of C. Michael Barnette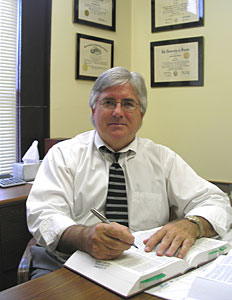 The Law Office of C. Michael Barnette was established in December, 1982. The firm concentrates on serving the residents of Volusia, Flagler, Putnam, St. Johns and other counties in East Central Florida in the areas of family law including divorce and child custody, appellate practice, criminal defense, juvenile (including dependency and delinquency) and civil litigation.
C. Michael Barnette strives to provide his clients with competent, ethical representation at reasonable prices. Mr. Barnette understands that clients needing representation in these areas are in crisis, dealing with difficult issues for which they need immediate help.
Whether this may be your first experience with a legal problem or you may have been in need of representation before, Mr. Barnette will provide the type of efficient and personal representation necessary to protect your rights, property and/or liberty.
Reasonable Fees for Quality Representation
Free Consultation | Payment Plans Available | Master Card/Visa Accepted